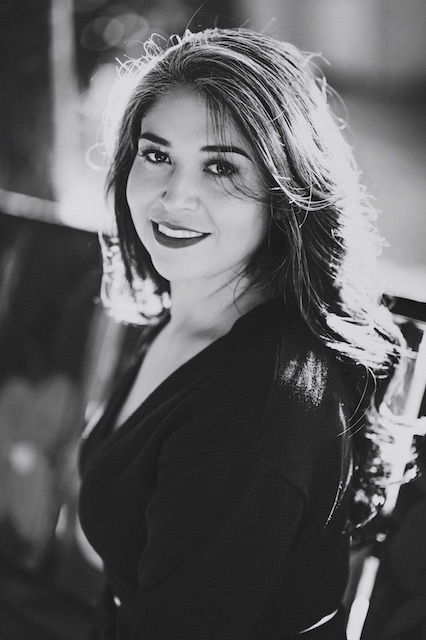 Who is Elise? What a loaded question...
Spiritual Intuitive, Certified Peer Support Worker, Wife, Mom and overall Chingona.
Another important thing to know about me: I have a dry sense of humor that will inevitably make you blush or roll your eyes, and I've done some shady sh*t in order to have a wicked story to tell.
I've been and Intuitive and an Empath my entire life, and come from a line of traditional healers but it took me years to find my path. I love to use these gifts to help my clients tap into their potential, helping to identify barriers, worries or overwhelm and my forte is working with non-profit leaders and entrepreneurs using my experience as a non-profit leader and successful entrepreneur.
I love to see eyes light up when passion is uncovered and know that hope can move mountains.
I've been overwhelmed, addicted, burnt out and depressed, all with anxiety that would put a trembling chihuahua to shame. But guess what? I came out with some scars, but also plenty of lessons and faith in myself. I believe that we all have something to give, and by developing strategy and confidence, we can find success. However, doing it alone isn't half as fun as walking out of the fog with a sister by your side, brushing off the dirt and laughing at the lessons learned.
I love the journey and would consider myself blessed to walk alongside you into the murky and dark unknown. This is my high: entering the abyss, then running out the other end screaming about the amazing adventure, waving a hand-drawn map of quicksand and shortcuts.
I live in the Land of Enchantment with a calendar-worthy firefighter, two feisty daughters, a pup, a cat and 4 chickens. The firefighter is mine, but I'm willing to part with the chickens…
Let's Work Together
Qualifications & Experience
Education
Master of Arts in Business Administration and Management
Master of Arts in Social Work, Non-Profit Leadership and Development
Bachelor of Arts Criminology/Sociology
National Institutes of Mental Health, Post-Baccalaureate Research Fellow
Certifications
New Mexico Certified Peers Support Worker
Globally Certified Career Development Facilitator
Recognitions
2021 Albuquerque Business Foundation 40 Under 40 Honoree
Most Influential Coaching CEO, 2023 Acquisition International
Recognized as a Leading Intuitive Coach by the Coach Foundation
Receive Emails You'll Actually Read
Rebellious Ideas, Announcements and Upcoming Events